Grace Elelu
Texas-based creative writer. Semi-professional thrift-shopper. Still adjusting to the fact…
Halloween is around the corner, and despite your promise to yourself last year, you're rushing around for a costume again! Walmart's sold out of anything good and PartyCity is too expensive.
Or maybe you're just not feeling the basic black cat, superhero, or nerd costumes this year. Never fear…here are some last minute, closet casual ideas to throw on before your spooky outing.
1. Arthur
You're in luck if weather's on the chillier side for you this Halloween. Arthur's yellow sweater is guaranteed to keep you warm and in character. All you might need are bear ears and glasses. Curl your fist for an instant meme.
2. Chihiro
The main character from Spirited Away spends most of the movie in a striped white/green shirt and pink shorts. Even the tee is easy to DIY with a white top and green fabric paint.
3. Cowboy Bebop
Navy blue suit jacket, yellow shirt, cool attitude, jazz music, cigarette (or lollipop!). See you, space cowboy.
4. Velma
Jinkies! There are so many ways to switch up classic Velma, from her skirt to her hairstyle. As long as you've got the glasses and orange turtleneck, you're good to go!
5. Kai (Neo Yokio)
Find someone who does deserve your big Toblerone in this costume. Pink dreads and purple eyes are a nice touch, but not required. (You've gotta at least put on a pink wig though.)
6. Penny Proud
I dare you not to get the theme song (originally sung by Solange) stuck in your head while putting this look together. Pigtails, a white top, and a purple skirt and pink cardigan are all you really need for this costume.
7. Miguel (Coco)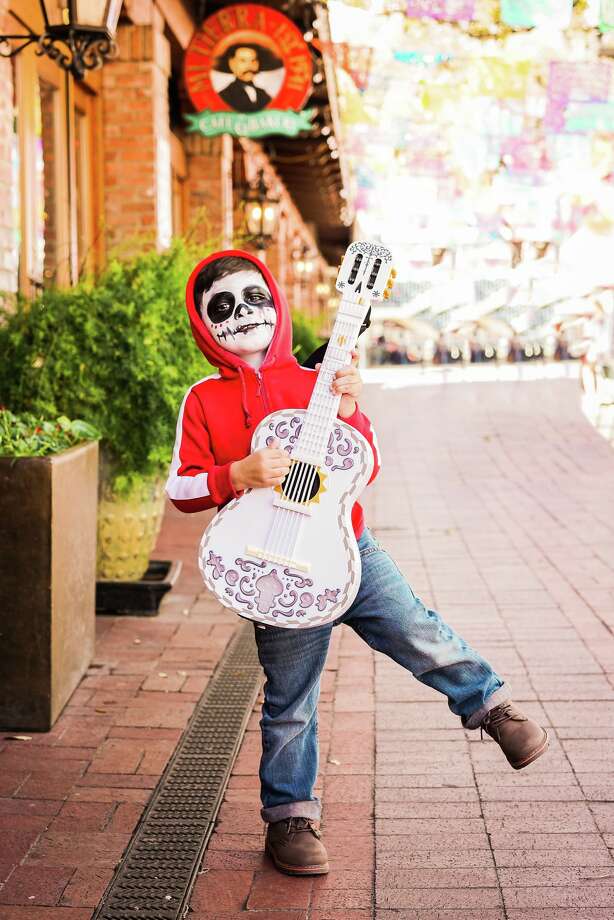 Recreating Miguel's heartwrenching adventure from Coco is as simple as a red hoodie, jeans, sugar skull makeup, and holding back tears.
8. Louise Belcher
A solid green dress and a pink bunny hat quickly turns you into everyone's favorite sassy Belcher kid. Can't find the hat last minute? Improvise with bunny ears!
9. Steven Universe
https://www.instagram.com/p/BoKpwSMhiwz/?tagged=stevencosplay
All you need is a red top with a star (diy) and jeans/shorts to recreate this popular character!
10. Numba 5
Argruably the coolest member of the Kids Next Door team. All it requires is a red hat, a blue dress, a braid, and extra swag. (Truthfully, the whole team is fairly easy to cosplay—get a group together for a really awesome look.)
11. Fresh Prince of BelAir
Hit up a thrift shop or the back of your parents closet for anything 90's. The more out there it is, the better. Slide your hat to the side and you've got it.
12. Kiki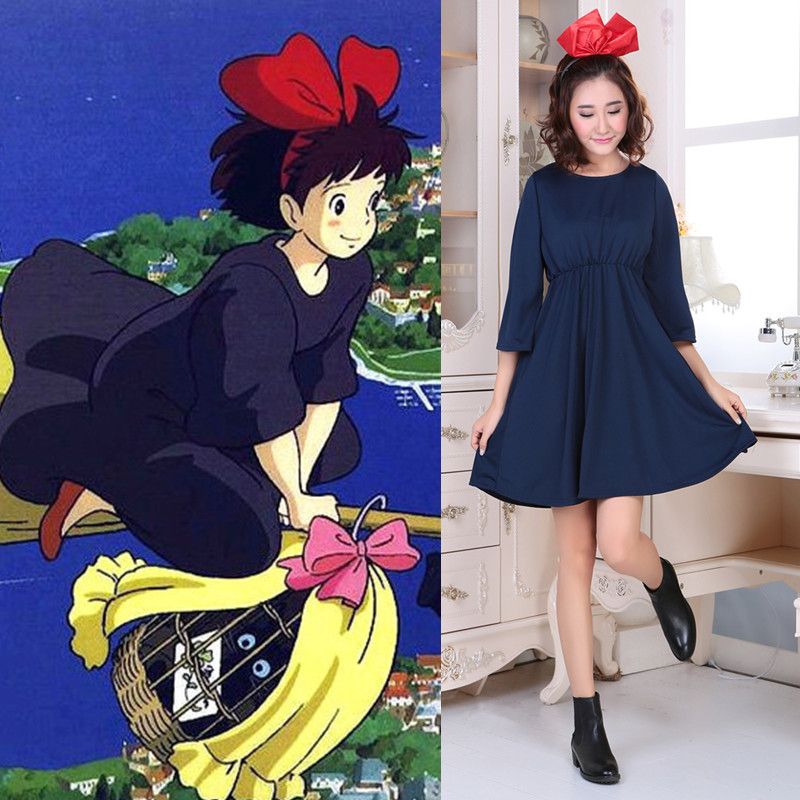 Though not one of the most popular Studio Ghibli movies, be prepared to hear Drake lyrics from people who recognize this costume. Just a navy blue dress, a broomstick and a red bow!
13. Wednesday Addams
The goth girl that everyone aspires to be. Pigtails and a dark collared dress are the staples for this costume.
14. Milo
People are still swooning over Cole Sprouse's Milo costume from a while back. Glasses, a white tank, olive pants and a brown messenger bag (or a book) are the simple pieces to put this costume together.
15. Nani
Nani wears an array of casual looks throughout the movie. Choose whatever's easiest and run with it! Points for having a stuffed Stitch handy.
16. NoFace
Be a little spooky in all black with a No-Face mask. (Or, diy the look with face paint!)
17. Ed Edd n Eddy
Best as a group costume, but you could easily do any of the three. The other characters, such as the Gross sisters, (or Raul, who's recently risen to memedom) can make quick and simple costumes too!
18. Modern Princess Allura
If you've got the time/skill for the face makeup and the blueish-white wig on hand (maybe from an old cosplay), try out any of the "casual" Princess Allura looks floating around the internet! Pink and blue seems to be the theme of this easy and adorable costume.
19. Any emoji
Literally pick your favorite emoji and run with it.
20. Any vine/meme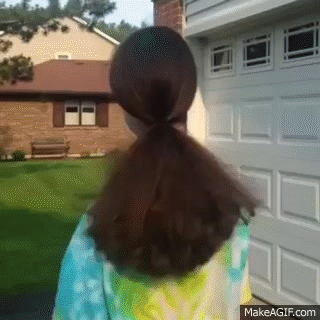 See previous instructions, replace "emoji" with "vine."
Disclaimer: Skin color doesn't necessarily determine costume, but there's never any need to make costumes out of someone's race (especially coloring your skin), ethnicity, culture, illness/trauma or identity. On the flip side, having a different background from a charatcer doesn't make your version "wrong" or "inaccurate."
Still need inspiration? Check out the #closetcosplay hashtag on Instagram!
Grace Elelu
Texas-based creative writer. Semi-professional thrift-shopper. Still adjusting to the fact that "weird" is the new cool and embracing her quirks regardless. Usually scrolling through fashion blogposts, bingeing k-drama/Netflix, finishing a book, or avoiding that pesky existential dread.