You loved them as Thor and Valkyrie, now get ready to see Chris Hemsworth and Tessa Thompson star in the latest installment of the Men in Black franchise.
That's right, everyone's favorite Marvel duo are starring in the new Men in Black International, a spinoff of the original series starring Will Smith and Tommy Lee Jones, who unfortunately don't make an appearance in the trailer.
In the original movie, Smith and Jones were your standard rookie cop/seasoned veteran duo who hunted and fought aliens. While Hemsworth and Thompson's dynamic may be different, it appears that all that quirky, action-packed alien fighting is preserved.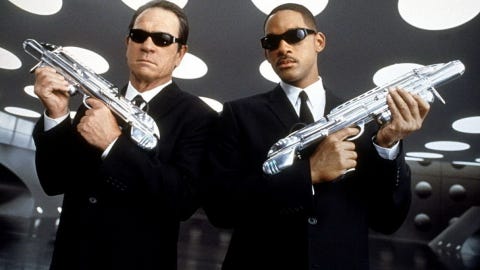 According to a report by The Verge, Men in Black International follows Agent H (Hemsworth) and Agent M (Thompson) as they head to London, hence the international in the title. The original series stayed grounded in the United States, two out of three movies taking place in New York. The second movie took place in Florida.
Hopefully, this change in location and casting will bring a fresh take on the classic movies. On the bright side, we already know that Hemsworth and Thompson have pretty good chemistry.
So are you ready to see them trade in their Asgardian armor for the iconic black suits and shades?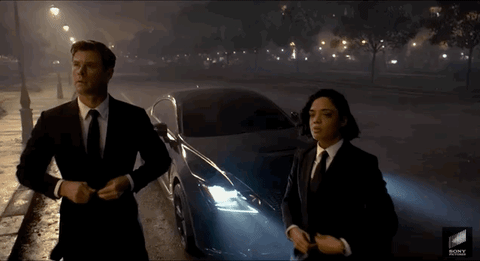 Liked this article? Take a second to support Quirktastic on Patreon!