Las Vegas is a different world.
Stepping off the plane, I'm immediately enamored by the natural beauty of mountains and valleys in the distance and simultaneously perplexed by its contradicting mecca of casinos, hotels, and the smell of alcohol and nicotine. Mother nature vs. man. The perfect juxtaposition that would serve as the theme for my time at ClexaCon.
As my sister and I make the trek from our hotel room at the MGM, it's a world of just that: booze, money, smoke, and men. Their confusion is clear as they see the words "ClexaCon 3-day Access" on my badge. Equally surprised by the word "filmmaker" at the bottom, attending the ClexaCon screening of 'Tomato & Eggs,' a short film my sister wrote and directed on which I had the pleasure of consulting.
As I cross the skybridge and make my way through the Tropicana, the air changes. I am instantly transported away from the world of heteronormativity and completely surrounded by women from all over the world. Queer women. Trans women. Nerdy, queer, trans women, men and non-binary people. I am, at least in theory, safe.
The con begins innocently enough with mingling, a Creators' Lab, and speed friending – a fun and pressure-free way to get to know people. Then, we head to the pool party for drinks before the last event of the day, the first QPOC meetup. "What a nice thought," I think to myself amongst a sea of white faces. But with further examination, I come to find it's not so "nice" at all.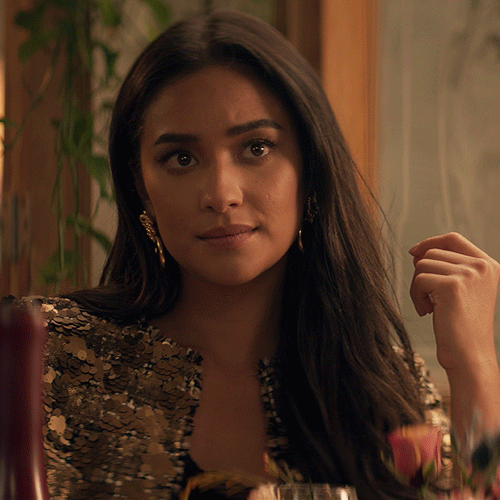 The convention's biggest draw also serves as its biggest weakness. The sheer amount of panels and workshops in addition to an entire film festival inevitably leads to neglect to some of Clexa's most necessary components. Despite this, I make it a priority as a filmmaker who values trans visibility in film, to attend the "TransForming Media: Behind the Scenes w/ Trans People in The Industry" panel. They are lovely. Still, I am shocked, yet not so shocked that they are all white.
Although ClexaCon is a young convention, having only just begun two years ago, the positive side is in their self-awareness and willingness to grow. This is evidenced by a particularly tense moment when a woman in the audience asked how the panelists felt about being a POC attending a convention named after a couple in which one of the members wore brownface. If you aren't familiar with the show 'The 100' or Clexa, take a look:
Not to mention, her character also wears a Bindi (as well as other white women on the show). The moderator (a young, Asian-Canadian journalist) asks questions. Her questions imply that this is indeed not brownface. Our audience member stands strong. And she was right. Our moderator also makes the mistake of commenting to the predominantly Black panelists how "articulate" and "well-spoken" they are. The implication of her words, typically used as a dog whistle, burns my ears with each offense and I'm certain it burns the rest of the Black women in the room, despite her good intentions.
Made aware of her mistake, she later apologizes to us all at the second QPOC meetup without excuses. She is forgiven and I am comforted that she will never make that mistake again. Similarly, a warm and bubbly film festival coordinator has an open conversation with me about ways to improve. For example, scheduling the third block of short films, which so happens to be the most ethnically diverse group of shorts on Sunday afternoon when the majority of guests have returned home. Or scheduling a QPOC meetup right before the ThunderGrace panel – one of two featured panels with two actresses of color, forcing those QPOC to choose one over the other. Improvement is key and awareness is the first step for organizers and attendees alike. 
Navigating a room upwards of over 100 booths, I could only find 3 including representation of ships involving POC and that's on everyone, but ClexaCon must take the lead. It sends a mixed message for instance to an already marginalized group of people – many of whom regard the convention as a beacon of light coming from towns in which they can't live openly – that prices for event participation were quite high in an already high-priced city, leaving many frustrated and disappointed. These frustrations were felt amongst vendors and guests alike culminating in the hashtag #clexapocalypse:
I have met some fantastic people through this con and established great friendships which make the trip to Vegas worth it.

I would like to keep attending but I cant support the con in its current state.

— Valerie Complex (@ValerieComplex) April 17, 2019
The queer communities that I'm a part of are made up of amazing and talented people, many of whom are willing to make events like this better. I'm one of them. The question remains whether we will be heard. /10 & end #clexapocalypse

— Captain Mayhem up in here (@andimarquette) April 16, 2019
And that community deserves to be seen by the con. Included in the marketing, in the mission. It isn't just Queer. Women. Media. Fandom. It is Queer fandom and trans and enby folks aren't women light. Make space for us. See us.

— tired and queer (@laylaanne) April 16, 2019
I've been going through the #clexapocalypse tag and I am not surprised to see that many atteendees felt as if the con was not for them. I'm sure it was created with the best intentions but the truth remains that ClexaCon was always going to be about the death of a white lesbian

— April (@April_Le_) April 17, 2019
We live in a different world as members of the LGBTQIAP+ community. If we are to continue building this community and champion our visibility outside our community, we must do the work to heal ourselves within. Because it only takes two minutes to step beyond that threshold just to be harassed by three men in a food court and treated like a piece of meat. We can all eat at the big table, but that can't happen without building seats in our own house.
Have thoughts or suggestions for ClexaCon? Visit this link and let us know in the comments!
Keila J. Brown
Writer, Actor, Sci-fi & Superhero Blerd trying to escape the Matrix!