Worldwide, Eminem has sold over 100 million albums over the course of his long and sporadic career.
Thanks to his surprise album, Kamikaze, Eminem immediately took the no. 1 spot on the Billboard 200, making it his second no. 1 debut in under a year. Revival was released in December of 2017 but saw significantly less sales. This latest work seems to have fans thinking the Rap God has returned, and the numbers and surrounding hype confirm this.
With a controversial approach to his music, the Detroit rapper holds several Guinness World Records for his music and remains solidly as one of the best rappers of our time. As a life-long fan, I was excited for the recent bomb of Kamikaze, but struggle with my thoughts about the album as a whole. On the surface, I found it a fun listen with the energy of Em's first few albums. It's edgy, angry and flowing with taunting disses to just about everyone who had something to say about his last two albums, which the artist himself ascertains as flops. But when I listened again… and again… I found myself enjoying the familiar flow of poetic verse less as his word choice and immaturity showed. It's the sort of thing that as a younger listener I may have never thought twice about, but now that I'm older, it sits poorly with me and leaves me wishing he'd stuck with his music like Walk on Water, Beautiful and Not Afraid. 
That said, Kamikaze seems to have done well with Eminem's established fan base, whether out of nostalgia or actual content quality. With $1.8 mil in the first week, the digital sales for the album were beyond impressive if you consider the lack of warning. Without a word, and one Twitter post, Eminem announced his surprise album and topped the charts. But with the return to his earlier lyrical styling, we meet again with the problematic persona of the rapper.
Skill-wise, Eminem is still aces. His ability to create a complicated and twisted verse using simplistic language that's easy to understand and emotionally resonating remains, as does his evident passion in his words. But he's reverted back to the ableist slurs, specifically calling out women as sexual objects or victims of violent and abusive tendencies, and his overall default mode of creating for the reactions. I don't want to post spoilers or
 potential offensive lyrics, but Eminem's track Good Guy  contains language towards women that's used in abusive relationships, and it sits ill with me. He also continues to use words like 'retard' in ways that are harmful to disabled people.  With so much of his album dedicated to dissing other people, it's a matter of choosing if the entertainment value that comes from celebrity bashing is worth ignoring the language used, that's admittedly a trademark of his career, with no apparent plan to change that.
With "Stepping Stone", an homage to the group known as D-12, we see some of the introspective Shady come back to the light, which is a look I personally thought was more befitting of a forty-five year old man who's seen enough in his life to have learned a dozen lessons or so.
There's actual remorse and emotion in this track, and it's one of the better ones on the album in general. Eminem has been there, done that, and it's nice to see the reflection on the pains he's caused others and the choices he's made in order to come into who he is now. It's disappointing that the majority of Kamikaze continues in the vein of an angry man who should either know better or is trying to get attention from the outrage his problematic verses can cause.
And with Machine Gun Kelly's response, Rap Devil, and the predictable clap-back from Eminem in Killshot this week, it seems that the latter worked pretty well. Both rappers have stans up in arms across social media, and their views have done into double-digit millions on Youtube.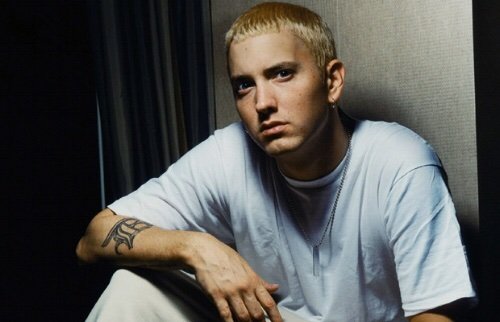 So in the end, Kamikaze may not be Eminem's best work to me, but the numbers don't lie, and according to them, people are loving the return to his original content styling. Personally, I'd rather just listen to Shady Times: Invasion PT 1 or Marshall Mathers LP if I wanted the same angsty, petty adolescent diss tracks. But if you can get past the rampant and typical homophobic slurs, ableism, sexism and repetitive insults, then Kamikaze is an entertaining album. It's well put together, and most of the lyrics remain at the level of creative construction one would expect from "the greatest in the world."
Unfortunately, it's just at the same maturity level of Eminem's previous work as well. I'd give it a solid 3.5 out of 5 stars.
Chelsea Stanford
Born and raised Florida based geek girl who suffers from severe #BatPrivilege and an obsession with all things indie, Comic book junkie. Nostalgic Potterhead. Believer in musical diversity. Podcaster of the ranting diversity and feminist kind.