With the comic book industry expanding their stories into more culturally rich settings and with a more diverse character list, it would stand to reason that the representation of creators would mimic the diversity of the titles they write.
With the recent success of Black Panther, one of the most popular comic book movies to date and boasting a mostly-black cast, it seems like the spotlight is on comics to truly utilize the plentiful cultural influences and incredible talent found in the creators of color. And I felt like it is my duty, as a fan, to help point new and established readers in the direction of some of the most talented women of color in the comic book industry.
1.) Marjorie Liu
Marjorie Liu is an absolute must for this list. This powerhouse of a woman is not only a two-time winner for the PEARL Award and a GLAAD Media award nominee, Liu is also the first ever female recipient of the Best Writer's Eisner Award, awarded for her creator-owned project, Monstress, an epic fantasy comic that can't be done justice in words alone. Liu is also known for her work on NYX and Astonishing X-Men. Her run on Astonishing X-Men held the first ever gay marriage, with Northstar and Kyle, a first in Marvel's history.
2.) Charlie Spike Trotman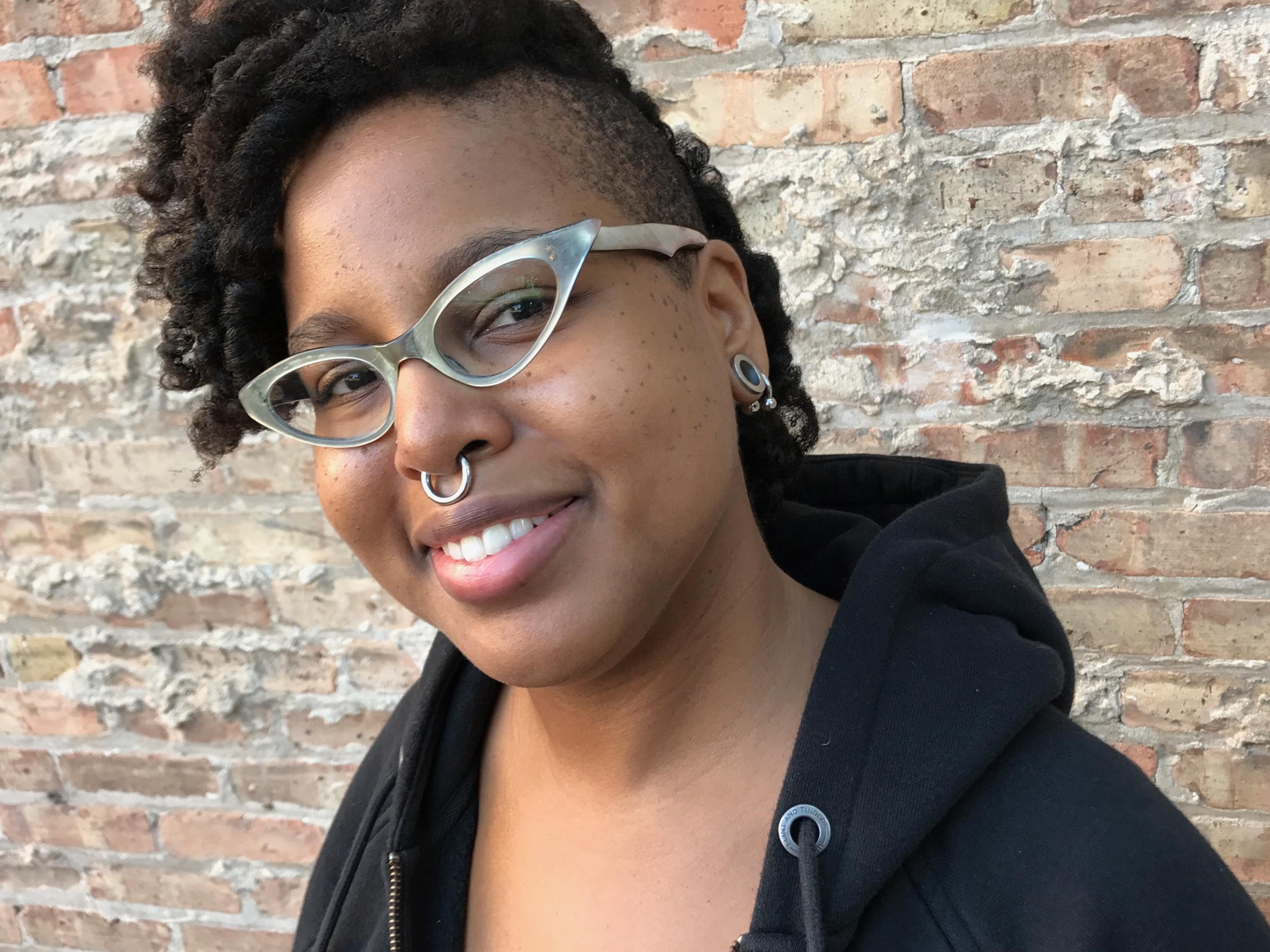 Queen of the Indie Scene, this Chicago creator has carved out a niche for herself in my favorite part of comics. With her business, Iron Circus, boasting the most successful Kickstarter campaigns, over $1 million in the first fourteen alone, Spike has provided a place for non-white and non-female creators and readers to belong and thrive. With titles like Smutpeddler and The Sleep of Reason, Spike has proven that comics are changing and that the market is larger than we'd known. But Spike is more than a conduit; her own Templar, Arizona won a Glyph Award in 2007 and several nominations for the Web Cartoonist's Choice Awards. Her Twitter feed ( @IronSpike ) is one of the best resources for indie creators on the web.
3.) Jen Bartel
Not only is her hair always beautifully colored, Bartel's cover work is gorgeous. An artist for covers with Marvel, DC/Vertigo and Dark Horse, she is also one of the pencilers for MightyThor: At the Gates of Valhalla, written by Jason Aaron. This speaks to one of her specialties as an artist: drop-dead gorgeous women with the ability to beat up the bad guys. Bartel is currently working on a book for Image, Blackbird, with Sam Humphries. This title will be released in October.
4.) Nnedi Okorafor
It's a bit easier to list what this creator hasn't done! The multi-award winning author of fantasy and science fiction stories for both children and adults, Okorafor is a well-known and affluent Africanfuturist who holds a Master's in Journalism from Michigan State as well as a Master's and PhD in English from the University of Illinois. With both a Hugo and a Nebula, her background and station as a leading expert in science fiction makes the Nigerian-American beauty the perfect person to write on the recently announced Marvel standalone comic that will focus on Shuri, the genius scientist younger sister to the Black Panther. With her published essay  "Lovecraft's racism & The World Fantasy Award statuette, with comments from China Miéville" taking on one of the most praised names in Sci-Fi for his racist and Anti-Semetic nature, there is no doubt in my mind that Okorafor will do Shuri right as she takes on all the broken white boys!
These women of color are just four of the talented and driven creators that are altering the comics scene. With strong representation of female empowerment through their work and in their personalities, I have the highest of hopes that women, and women of color specifically, will soon have their rightful place in the ranks of creators and characters.
From the intricately breathtaking work of Jen Bartel to the world-shaping words of Liu and Okorafor to the many-faceted threat that is the skilled and business-savvy Spike, women are carving our their niche in the world of comics and graphic novels, and through our support can continue to make sure representation and good story-telling remain intertwined in ways that will bring the community closer together as they rally around similar creators and fans.
Chelsea Stanford
Born and raised Florida based geek girl who suffers from severe #BatPrivilege and an obsession with all things indie, Comic book junkie. Nostalgic Potterhead. Believer in musical diversity. Podcaster of the ranting diversity and feminist kind.