"Ignorance is your new best friend."  I find myself singing that lyric internally when faced with the many microagressions thrown my way.  Particularly, from white women…from Beckys*.
*See Michael Harriot expertly define the five types of Becky here.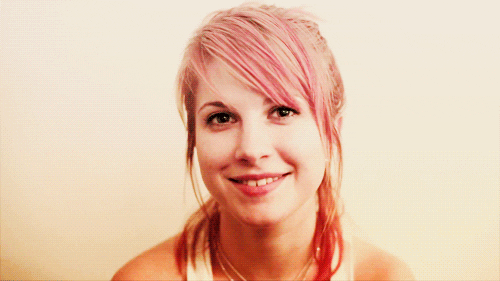 Following Taylor Bryant's Nylon article detailing black people's love for Paramore, the band's lead, Hayley Williams responded saying how much she appreciated her black fans as well as taking into account our history in originating rock music.  This isn't exactly new considering she's called out Beckys in her own right *cough cough* Miley Cyrus.
In this white feminism world full of Lena Dunhams and Tomi Lahrens, Hayley Williams is a white woman who gets it.  In honor of her, here's an incredibly short list of white women who've earned themselves a plate at the cookout.
Jessica Chastain
Actress, Jessica Chastain famously used her white privilege for good when she incorporated a "favored nations" clause in her contract, tying her salary to Octavia Spencer's for an upcoming comedy project.  This led to the two receiving five times their asking price and serves as a prime example of what white allyship can do to bridge the gap in pay equity.  I'm wit it, Jessica!
Emma Watson
I love Hermione Granger as much as the next person, but Emma Watson wasn't always on this list.  Like many, she fell into the white feminist trap, fighting for equal treatment, yet painfully unaware of her blindspot towards women of color.  What stands out, is that when challenged about it, she listened, expanded her point of view, and most importantly used her platform to shine a spotlight on underrepresented voices.   
She's teamed up with Marai Larasi (pictured above), executive director of black and minoritized feminist organization, Imkaan.  She's also made a point to address racism in her feminist book club, Our Shared Shelf, incorporating reads like, Why I'm No Longer Talking to White People About Race by Reni Eddo-Lodge. Keep it up, Emma!
Shailene Woodley
Woodley is no stranger to activism.  Whether it's saving the oceans or being arrested at a Dakota Access Pipeline protest, she understands America's history and the privilege she's inherited.  Take this quote regarding Black Lives Matter for instance in an interview with The Young Turks:
"Same with Black Lives Matter.  I'm white… I have to take responsibility for the white supremacy that rules our worlds.  That's just something that is an honor to be able to do because we have the opportunity to shift narratives and change things, but it takes getting really uncomfortable and a lot of people don't want to be uncomfortable."  
Shout out to you, Shailene for stepping out of your comfort zone and speaking up.
P!nk
P!nk speaks her mind.  No question.  Even though she's stated she views her first album as conforming to her then label's demands, she definitely gets a plate for "Most Girls" and "There You Go" alone.  In addition to this, she gets a mention for her bold stance when it's unpopular.  
Body shaming? Breastfeeding? Black Lives Matter? She's got your back!
Her first name is Alecia too.  Just in case you forgot…
Is there someone you would add to this list? Let us know!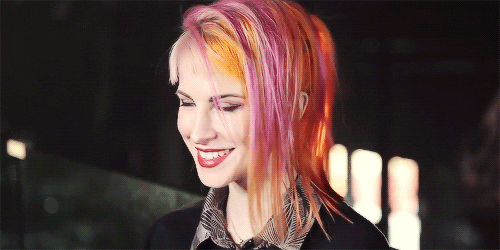 Keila J. Brown
Writer, Actor, Sci-fi & Superhero Blerd trying to escape the Matrix!