Spending the holidays alone can be rough, especially since it's a time so heavily focused on togetherness with friends, family, a significant other, and even, coworkers. But the reality is this: sometimes, that's not always possible. People are often parted by physical, and sometimes, emotional distance. These feelings can be tough to navigate during such a festive time.
Hopefully, this list of fun things to do can bring you some holiday cheer or at least ease the solitude.
Utilize Facebook Events
This is a great option for those looking to be among other people and interact with their community. Facebook's event tab allows you to view every public event going on in your area. Times, dates, locations, and pricing are all presented under each event. Upon selecting the "interested" icon, Facebook provides notifications for event changes and will even send a reminder the day of the event. From Christmas parades to Santa suit bar crawls, you'll find enough events to fill every day of the week.
Pamper Yourself 
Buy all those bath bombs you keep looking at in Lush and treat yourself to a luxurious bath day. Cut your favorite music on and spend the afternoon using Korean sheet masks. Take advantage of a Groupon deal for a local spa or waxing center. Give yourself a mani and pedi or even dye your hair that color you've always wanted (maybe find a salon for this one). There's nothing wrong with taking time out to care for your physical exterior. Look better, feel better as the motto goes.
Have an Adventure
Visit the next town over and walk around. Look in all those little shops you never paid attention to. Search Yelp and eat at the locally owned restaurants. Try to limit the use of your phone and just live in the moment.
Learn a New Craft 
It's never too late to pick up a new skill. Maybe you've always wanted to bake decorative cakes, paint a mural, or learn to sew. Con season is just around the corner after all. Local craft stores generally offer weekly classes from beginner to advance for reasonable prices. Low on funds or no access to a craft store? Youtube is a fantastic alternative, and what's better is you can move at your own pace.
Be Your Own Chef
Try to make your favorite dish from that one restaurant you love or select a recipe from your Pinterest board. Become the Yukihira Soma you were always destined to be … except maybe skip the peanut butter and squid part (or don't). Hey, it's a judgement-free zone when you're the only one in the kitchen.
Have a Binge Day
If you're anything like me, with an ever growing list of to-watch shows on Netflix, Hulu, or Crunchyroll … then this is a great alternative to going out in the holiday crowds. Put on your most comfy pajamas, get your favorite snacks, and spend the day catching up on those shows you've been meaning to watch. Finish the series that you've long neglected. Come Monday, you will be able to provide your coworkers with multiple reasons why Khaleesi and her stupid dragons are, in fact, not that great.
Reorganize and Declutter
Changing your physical location is not always possible but altering your personal space can drastically alter your mood. You've always wanted  purple walls in your bedroom? Paint it. Add personality to your space. Buy those throw pillows your couch has been missing. Display those Funko Pops on the bookcase. Put those glow-in-the-dark stars on your ceiling that you've secretly wanted since childhood. Who's going to tell you no? This is your world.
Community Service 
Research local charities and find ways to help. While people are more generous with money during holiday season, they're typically stingier with their time. This leaves charities that serve the underprivileged with a shortage of volunteers. This is a great way to give back to your community and make a change. Plus, it makes you feel good too. And at the end of the day, ask yourself – what would All Might do?
Patronize Local Artists
Discover the local art scene in your area. Stroll through the designated art districts. Take pictures, visit art studios, and museums. Make a purchase if you can. Interact with the people that help to make your community unique and beautiful.
Get Active
You don't have to wait until the new year begins to start a more healthy lifestyle. Look into yoga classes, Pilates, and even dance classes. Be like Goku – join Crossfit! With fitness being the new trend, the options are virtually limitless. If classes aren't your thing, take a hike or walk around your neighborhood or try HIIT in the comfort of your own home.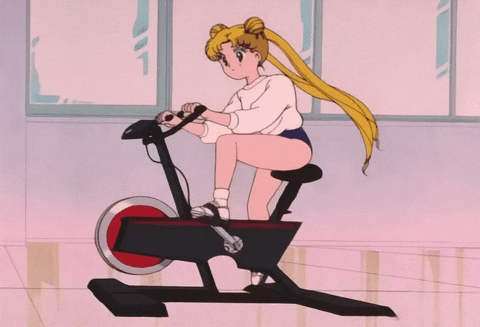 If all fails, you can also join our Facebook group, Urban Anime Lounge, and participate in fun group activities, grab some new anime and manga recommendations, catch up on some tea, and make some dope online friends. Because that's where we all gonna be anyways!  – Stefanie Norman, Social Media Manager & Moderator for Urban Anime Lounge
So what are you going to do for the holidays?
Urban Anime Lounge
Urban Anime Lounge (UAL) is a social community dedicated to the Black Geek Culture Experience. Here, we cultivate both online and in-person interactions by sharing similar interests in anime, manga, video games, cosplay & so much more while also encouraging creativity among each other.