Grace Elelu
Texas-based creative writer. Semi-professional thrift-shopper. Still adjusting to the fact…
Cosplay is fun, but can be daunting to tackle, especially if your desired character has a complex or nuanced costume. Getting all the right pieces can quickly become expensive and time-consuming. It's no wonder most people save up their best looks for cons, competitions or other events.
But as nerds, we love our anime, comic, or otherworldly fictional characters year-round! Luckily, there's other ways to dress out and prove you're a diehard fan. Here's a few creative ideas to sneak cosplay into your everyday wardrobe.

Check out the character's lesser-known looks
In the rare case your hero/heroine changes clothes often, they may have episodes with a more dressed-down or modern look that's easy to replicate. Sailor Moon is a great example, and the group's 90's outfits are super cute and in-style to boot!
Do a modern spin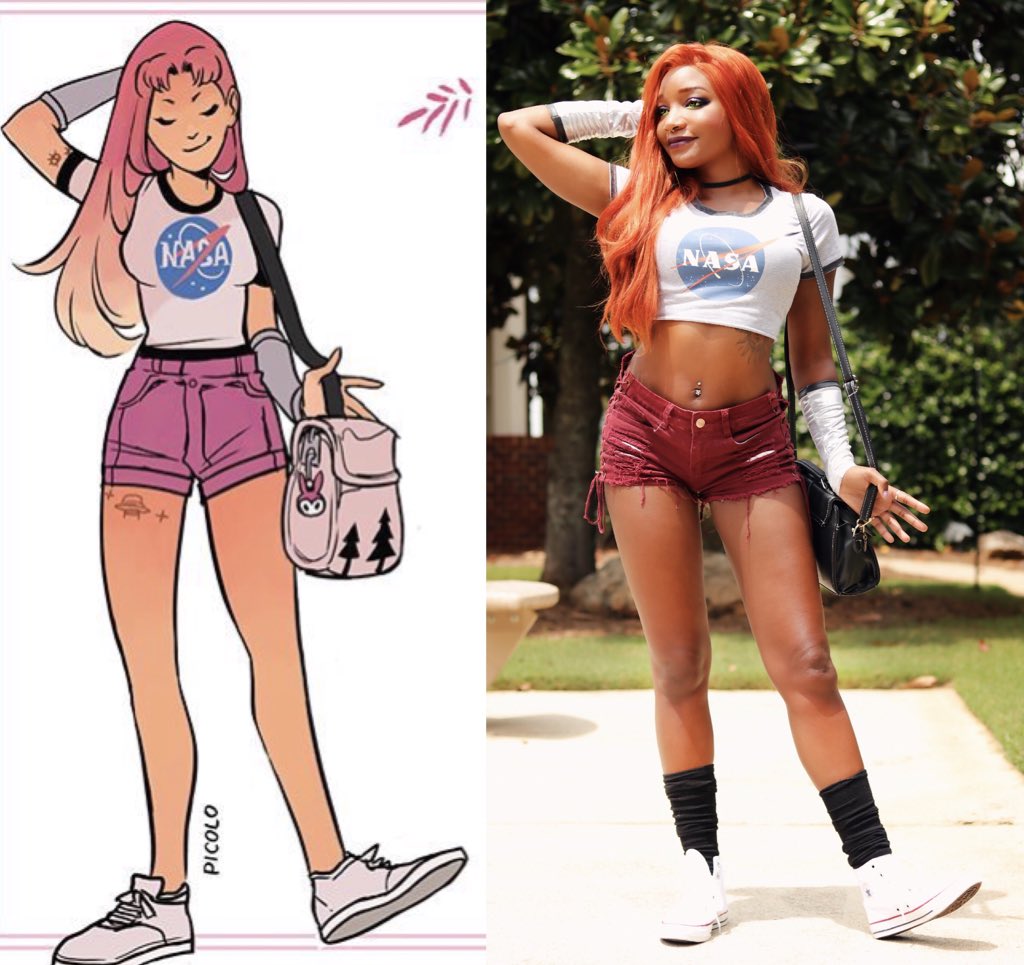 As I've said time and time again, casual cosplays are an inventive way to show love to your faves without breaking the bank! Instagram and Pinterest are full of inspo for modern takes on classic characters that are creative and smart.
Accessorize to the nines
As nerd culture gets bigger, it's become easier to find accessories that reflect your interests. From Harry Potter earrings to Naruto hats, there's no shortage of items out there to showcase who you stan.
Closet Cosplays
Not all cosplays have to be complicated! 90s/2000s (ex: Nani) fictional characters or even some recent ones (ex: Canary) tend to have entire looks that are fairly simple to replicate, right from your closet. You could be in a whole cosplay and no one even knows it! And if they do notice, congrats: you just made a new friend!
Additionally: it's technically not cosplay, but there's so many cool graphic tees, sweaters, and other anime or comic themed merch out there that show off your nerdiness with pride. (Check out the QuirkShop to find some!)
Grace Elelu
Texas-based creative writer. Semi-professional thrift-shopper. Still adjusting to the fact that "weird" is the new cool and embracing her quirks regardless. Usually scrolling through fashion blogposts, bingeing k-drama/Netflix, finishing a book, or avoiding that pesky existential dread.