Your grandmother thinks you're going to hell.
Your mom can't disassociate you from Ms. Cleo— even when you told her that's not QUITE what's happening here.
Your dad thinks you've lost all the stars in your sky completely.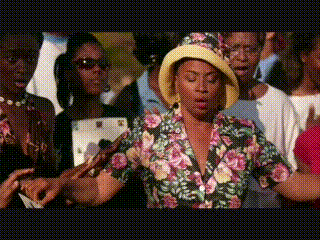 This is what it's like loving Jesus and crystals or shall I say: The Cross and Crystals, if you'll allow the alliteration (I just couldn't decide which title I liked more).
By the way, I don't want you to be frightened by the title, we're just going to rap a little about how backwards Christianity can be sometimes. Can I say that? K? No judgement.
If you're reading this article, then allow me to make a few assumptions about you:
You and Jesus go way back because you grew up a church kid.

You know what Summer (and Winter!) Christian camp is like and you looked forward to it like it was brand new every time.

You got baptized, and may have seriously considered a "purity" ceremony one time in your life, if you haven't already done it.

You may have thrown out all of your secular music once.

You may have stopped talking to some of your friends because they weren't godly enough for you.

You may have thought cursing was unacceptable and sex before marriage made you ruined.

And some people were just too unlovable or sinful to ever be loved by God.
Or maybe that was never you. Maybe I'm just speaking for myself.
At any rate, life has pushed and pulled me through so many experiences that I couldn't help but see God and His love for us in a much more well-rounded view. Especially Jesus- if it wasn't for Him, I would have turned my back on Christianity and all his kinfolk a very long while ago, friends.
I now believe that everything and everyone is connected, and that He has a hand in everything- inside and outside of the church. I no longer belittle people if they don't believe He didn't create anything or that He doesn't even exist. Or that He's a She who is maybe an It who is maybe a Black woman.
Do you.
I believe that He created things to heal us and protect us and connect us, and if we would just pay attention for even a little, we would all feel better. But because I believe that He influences everything (even the things the Saints say are New Age-y and demonic) and that I wouldn't be able to experience any of it in its fullness without Jesus who saved my soul—I also believe in the power of crystals…and that doesn't sit too well with the aunties in the Black church.
But let me break it down:
God's presence = Energy
God's voice = Intuition
God's nature = Beauty
God's people = A reflection of ourselves
God's plants + herbs + rocks = medicine + healing
I just can't see how the two worlds are separate anymore.
And, now I carry amethyst in my purse for protection and keeping God close and I put my feet on selenite when I'm writing.
And I'm still learning about it all, but that's more of who I am now.
If you also believe that the saints can just stay mad at you loving God's magical rocks– then I want to give you some things to think about that I think will help. Devi Brown is the closest example that I have to someone who was raised similarly and expanded her worldview beyond the church walls. So, I think she can break a lot of things down for you to help you see things differently.
Crystal Bliss, Devi Brown's book
Podcast- Devi Brown + Myleik Teele
Have crystals helped you before? Leave a comment and let us know! Or send me a message on Instagram: @waitfortheq and lets talk crystals!
Aquillia Mikel
Call me Q. I read books way more than I talk to people- I'm working on it. I love cartoons and practicing my twerk face (with the tongue out!) in the bathroom mirror. I write a lot about humans and our connection to Other, but I also stuff my face with Kit Kats and Lays and NEVER go to the gym, so who says I'm an expert on anything? And, hey, I treat my Instagram like Snapchat, but you can still follow me there @waitfortheq.