Every year since the tender age of four, I have watched the Oscars religiously. It didn't matter where I was or what life events were happening at the time, February meant three things: my mother's birthday, Valentine's Day, and THE OSCARS.
Awards season was my season. The time I was most excited. The time to glow in daydreams of the day I too would grace the red carpets, pose for flashing cameras, and recite my acceptance speech I'd only practiced since when? The tender age of four. I knew you were paying attention.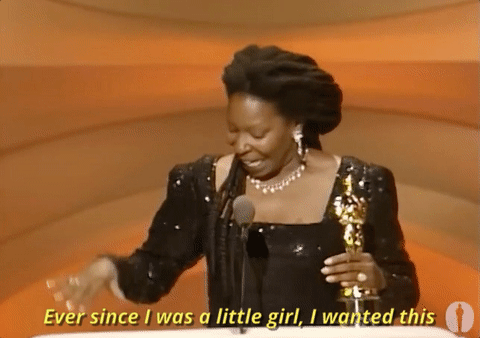 The Oscars were so important to me. This also meant the Golden Globes were equally important. Not only was it another opportunity to gush over beautiful gowns, but it generally acted as a good indication of which projects and artists were likely to win at the Oscars and still is.
At this year's Golden Globes, not only did my girl, Sandra Oh, co-host, she even won Best Actress in a Drama Series for her stellar performance in the BBC America hit, 'Killing Eve'.  As host she gave a speech highlighting the change taking place: "I said yes to the fear of being on this stage tonight because I wanted to be here to look out into this audience and witness this moment of change.This moment is real. Trust me. It is real. Because I see you [pointing to women and minorities in the audience]…all these faces of change. And now, so will everyone else."
It was true, but I couldn't shake my state of pure underwhelming Indifference?! To the Golden Globes? ME?! The girl who's planned her years around this event since the age of four? NO WAY THIS IS HAPPENING. But alas, it was a truth I could not escape, which brings me to the 91st Annual Academy Awards Ceremony.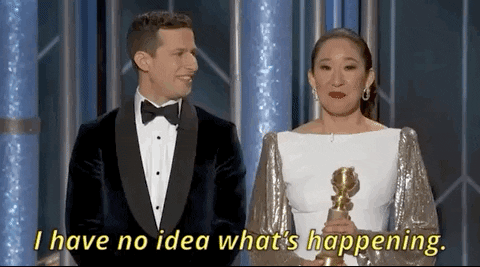 91 years of this event. 9 decades. That's a lifetime. And in that lifetime, the Academy has made fantastic strides to evolve because let's face it, America has been going through tremendous growing pains, entertainment industry included.
Between '#Oscarssowhite' and the 'Me Too' movement it's forced the industry to take a hard look at it's age old practices and make some damn changes… finally. In 2013, AMPAS elected Cheryl Boone Isaacs as the first African-American president. As president, she led the recruitment of over 400 new members in the academy of various ages and ethnic backgrounds in attempts to diversify the typically old, white male representation. There's no doubt, the Oscars have made great efforts to evolve, but honestly is it too late?
Here me out. 2018 saw the success of a mass of inclusive storytelling, chief among them: Black Panther, Spider-Man: Into the Spider-verse, Roma, Crazy Rich Asians, Sorry to Bother You, etc. 2018 has also seen an influx in more inclusive leadership behind-the-scenes. 
Marsai Martin became the youngest executive producer with her latest film 'Little' set to release in April of this year.  Both Issa Rae and Janelle Monáe have signed multi-picture deals with their respective production companies. Shonda Rhimes and the Obamas (yes, former POTUS and FLOTUS Obamas) have signed production deals with Netflix. The list goes on.
The point? People are getting shit done and as more people show up to the table demanding a piece of the pie, why are we still waiting for awards ceremonies to catch up? The Oscars' inability to find a host this year after Kevin Hart's questionable tantrum over being asked to apologize for homophobic statements in the past is only proof of this.
It's a symptom of a larger problem: the Oscars' relevance in the first place, as evidenced by the addition of ridiculous categories in order to accommodate pop cultural blockbusters like Black Panther – "Outstanding Popular Film." So… basically "Best Picture" for people who like superheroes?? Got it (the Academy has since postponed the category for a later season).
Though, I can't completely discount the Oscars' relevance. The award does continue to elevate careers like none other. Just ask Brie Larson who's about to kick ass in 'Captain Marvel' thanks in large part to her Oscar win for 'Room' in 2015.  Or Jennifer Lawrence or Mahershala Ali. The list goes on, curse not withstanding.  That curse thing is a myth right? Right?!
All in all, I can't guarantee that tomorrow if it was announced that I won an Oscar for my role of Starbucks Worker #1, I wouldn't ball my eyes out and give the best damn Oscar speech of all time – Viola Davis snot bubble and all. However, it is worth questioning and even anticipating: in a world where the only constant is change, what, if anything, will be the thing to replace the Oscars? Who will organize it and what will be the new standard of excellence if such a thing even exists? Ryan Coogler's Black Panther has seven nominations this year. I wonder if that changes his disinterest in the politics of awards season.
Much like Netflix completely obliterating our beloved Blockbuster Video stores into extinction, it's clear that artists are no longer waiting for permission. So it stands to reason that artists will no longer require this kind of judgment in celebration of their work. What will the next generation of daydreamers demand as celebration and does Grandpa Oscar stand a chance at participating in it?
Tell us what you think! Will you be watching this year's Academy Awards? The ceremony airs Sunday, Feb. 24 at 5 PM (PST) / 8 PM (EST).
Keila J. Brown
Writer, Actor, Sci-fi & Superhero Blerd trying to escape the Matrix!