Grace Elelu
Texas-based creative writer. Semi-professional thrift-shopper. Still adjusting to the fact…
February was more than 6 months ago, but we're still talking about Black Panther—and with good reason.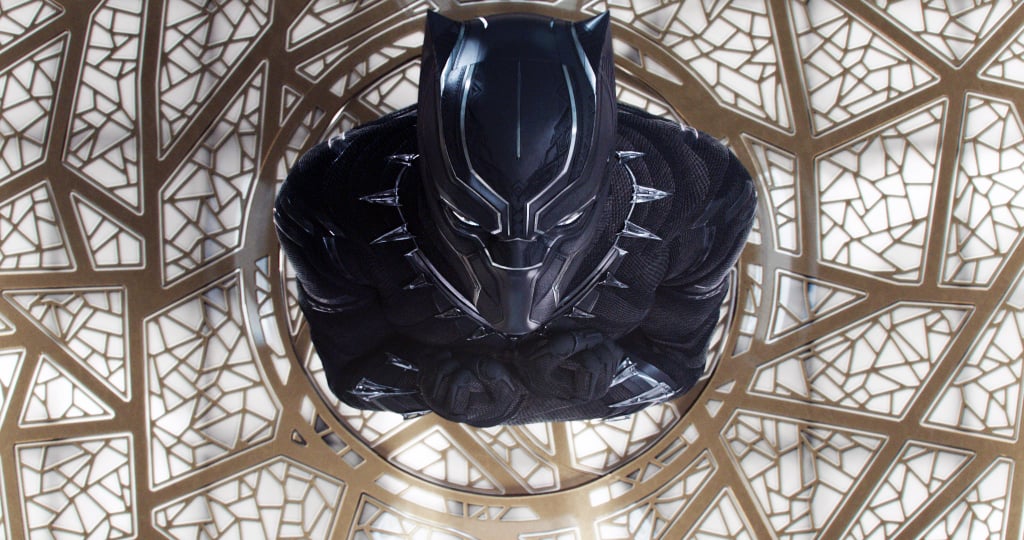 Besides featuring a majority black, star-studded cast, Black Panther broke the rules in so many other ways. It became one of the highest grossing superhero films of all time when it out-earned all Harry Potter films in a single weekend. It featured dark-skin black women as strong female leads, love interests, and geniuses; all "non-profitable" notions by traditional Hollywood standards.
Most importantly, it showcased black people as brilliant, brave, and simply put, heroic. Not as fun sidekicks/tokens, slaves, or victims to oppression, but as the creative and diverse and people we are. That's something audiences haven't had the privilege of seeing in a long time, especially not in the realm of superheroes (though we're still hoping Storm gets the stand-alone movie she deserves).
The movie did something else for a subset of viewers, one that doesn't always come to mind when thinking of media portrayal: native Africans in America. Stereotypes (often negative and inaccurate ones) tend to define blackness in America in television and movies.
They can feel especially unfit when your family is the same color, but speaks another language and comes from a different cultural background then what you see on screen. Growing up, the closest first or second-gen African kids had to representation was the bumbling antics of Coming to America (1988) or in sad donation commericals for impoverished village children. Both rarely reflected home life.
Unfortunately, the image of Africa maintained in America today is still one of poverty and need. It discounts the direct damage of colonization and the achievements of nations that are advancing despite widespread corruption and greed.  Part of what makes Black Panther's land of Wakanda so amazing is the way it boldly resists this one-sided narrative.
Lupita Nyong'o and Danai Gurrai, both natives who starred in the movie, described it as a vision of an uncolonized Africa. "A reimagining of what would have been possible if Africa had been allowed to realize itself, for itself," Nyong'o stated in an interview with The View.
Black Panther played a definite role in shifting perspective of what African countries look like and what they can be. The movie also popularized certain aspects of African culture that are oftentimes ignored or shamed. Recently, my younger cousins came back from spending part of their school years in Nigeria.
(Sending your children "back home" for school, to be immersed in native cutlure or to avoid trouble is kind of a West African thing.) When I spoke, they marveled at my accent. I've lived in the United States all my life, and have no foreign lilt to speak of beyond a slight Midwestern twang. "I forgot how American you sounded," one of them said with envy in her tone. "I can't wait to lose my accent, I hate it."
That same accent is one that Chadwick Boseman, who played T'challa, spent years trying to perfect. He traveled to South Africa and worked with a dialect coach from Marvel to get it just right. Even then, my Ghanian friend agreed that despite looking like our next husband, he sounded a bit too much like our stern uncles.
And we all remember the Twitterstorm making fun of Forrest Whittaker's Wakandan accent. Still, it warms my heart to think of first-gen African kids hearing that their accent is cool and unique, who can look at Black Panther and see heroes with "difficult" native names like their own. That acceptance and representation can encourage them live out their culture as a marker of pride, rather than of shame.
Yvonne Orji, a Nigerian-American actress known for her role as Molly on Insecure, points to Black Panther as part of the wave that's made being African suddenly trendy. Everything from hairstyles to food to dance has gone from being "weird" to being appealing.
Watching the movie, I became teary-eyed when I noticed Lupita and other background characters dressed in African patterns. Some were wearing ankara, a colorful material common in Nigerian clothing. I remember begging my mother not to wear it when she picked me up from school, worried that other kids would tease me for my Africanness. Now it's in cosplays and headwraps, and even sold at the beauty supply store.
It's a weird sort of new norm, not unlike the change in attitude towards nerd/geek culture in recent years. People who were teased as kids for watching anime or reading manga have watched it become mainstream and acceptable. But unlike your hobbies, your culture is something you grow up with and don't have the freedom to choose. There's a sense of identity that rests in accepting where you come from, regardless of the status quo of your cultural norms. However, it's still touching to see the differences you once hid embraced by those who look like you and celebrated on a big screen.
Did you feel a connection to any deeper messages in the movie? Share this article and let us know in the comments below!
Grace Elelu
Texas-based creative writer. Semi-professional thrift-shopper. Still adjusting to the fact that "weird" is the new cool and embracing her quirks regardless. Usually scrolling through fashion blogposts, bingeing k-drama/Netflix, finishing a book, or avoiding that pesky existential dread.